SOL XDR | 24/7/365 FULLY MANAGED MONITORING

SOL XDR combines state-of-the-art technologies offering a complete view of security events across corporate endpoints, networks, and cloud assets.
Full visibility into your corporate security posture—at all times
Not all detection solutions have full visibility into your endpoint, network, and cloud environments. However, Cybersafe's SOL XDR platform seamlessly provides advanced attack detection and containment regardless of where your corporate data is processed.
It's a comprehensive cybersecurity solution that continually monitors your networks, cloud assets, and endpoints to detect, contain, and respond to threats before they become breaches.
Network & Cloud Monitoring
24/7/365 monitoring of your networks and cloud assets to seek out current and emerging vulnerabilities.
Endpoint Monitoring
Wherever users go with your endpoints—laptops and computers—your security team goes with then. You can be sure your sensitive data is monitored at all times.
360-Degree Visibility
In monitoring your network and all endpoints, Cybersafe provides a continuous 360-degree view into your corporate security posture.
Integration with Existing Providers
Our security operations team can integrate SOL XDR monitoring with existing providers such as AWS, Microsoft Azure and Office 365, and Google with G Suite.
Expert Analysis
Our team of experts leverages dozens of global threat intelligence sources and analyzes data to get you the information you need and guide your cybersecurity platform.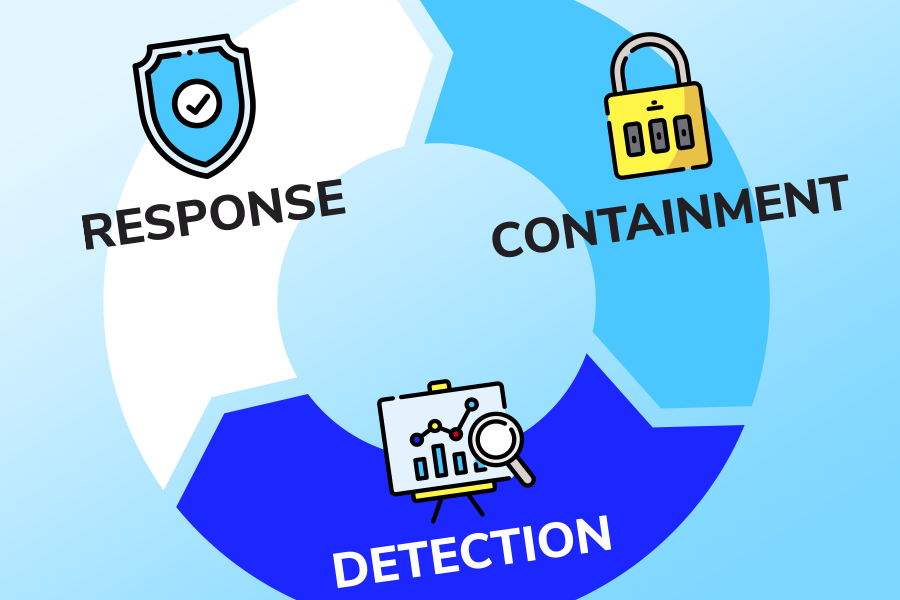 Method
SOL XDR provides an additional layer of security to keep your assets safe. Cybersafe's analysts utilize state-of-the-art detection and response tools that provide the visibility to rapidly detect and contain threats before any damage occurs. By proactively monitoring and recording all activity on endpoints and servers, our experts reduce the risk of being breached, identify risks before they can be exploited by attackers, and provide peace of mind that your systems and data are secure.
Contact Us to Learn More