SOL EDR | SOL EDR+ | 24/7/365 Fully Managed Endpoint Monitoring

If you can't see it, you can't defend against it.™
When you are under attack, every second counts. Cybersafe monitors your endpoints in real-time to identify, respond to, isolate, and contain attacks before data is exfiltrated. Wherever you go, our security goes with you.
Why Endpoint Monitoring? Endpoints Are Prime Targets
Simply put, cyberattacks target endpoints. Approximately 91% of today's successful breaches begin with an endpoint attack.
Cybersecurity for corporate desktops and laptops requires additional solutions beyond signature-based anti-virus, DLP, and anti-malware tools.
Endpoint detection and response tools—with anomaly detection, advanced forensics, and binary execution control—provide complete visibility into endpoint activity. They're an excellent supplement to traditional desktop protection.
Via a single endpoint platform, Cybersafe monitors and protects all of your laptops, desktops, servers, and virtual environments with support for all major operating systems. Cybersafe's comprehensive platform is an ideal solution for protecting enterprises' sensitive data from an ever-expanding threat landscape.
SOL EDR ™
Continuous Visibility
One-Click Endpoint Isolation, Live Response & Remediation
Advanced Hunting
Aggregated Threat Intelligence for Threat Prioritization & Attack Classification
SOL EDR+ ™
Continuous Visibility
One-Click Endpoint Isolation, Live Response & Remediation
Advanced Hunting
Aggregated Threat Intelligence for Threat Prioritization & Attack Classification
Microsoft 365 or Google Workspace
Zero Day Attack Protection
We understand patterns of attack behavior and employ advanced behavioral analytics to detect and contain endpoint attacks.
Continuous Recording
We provide complete visibility into endpoint activity to quickly pinpoint attacks and address gaps in defenses.
Threat Intelligence
Cybersafe works tirelessly with security professionals around the globe to identify new and emerging threats targeting your industry.
Containment
A customized service that focuses on detection and contains live attacks to stop adversaries in their tracks.
Threat Banning
Our team proactively bans the execution of known malicious files, stopping attacks before they begin.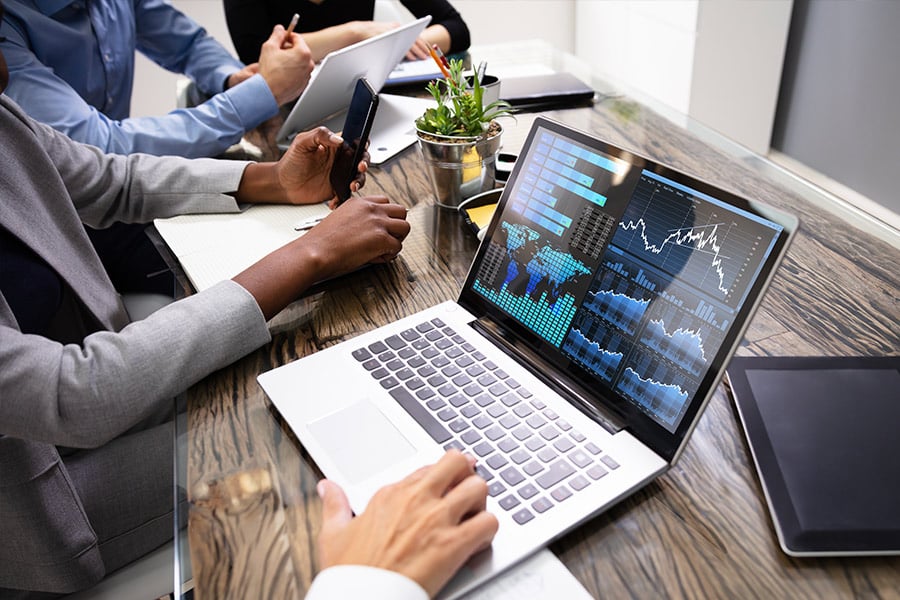 METHOD
Endpoint Security Monitoring
Our team's approach incorporates the full security lifecycle of prevention, detection, and incident response. Prevention alone is no longer an effective cybersecurity strategy. Cybersafe's analysts utilize state-of-the-art detection and response tools, which provide the visibility to rapidly detect and contain threats before any damage occurs. By proactively monitoring endpoints (desktops, laptops, servers) our SOC is positioned to quickly respond in real-time to a cybersecurity event.
Learn More

SOL EDR+ expands SOL EDR to include monitoring of Microsoft Office 365 and Google Workspace.
Microsoft 365
Microsoft Office 365 is the most widely used cloud application suite today, and for many organizations, it marks an entry point into public cloud computing. Yet, security challenges mount as your users migrate business-critical data and operations to Office 365 cloud apps, including SharePoint Online, OneDrive for Business, and Exchange Online. Security concerns include data loss or leakage, data privacy, unauthorized access, and more.
Azure Active Directory
Monitoring admin actions such as account creation or deletion, escalation of privilege, and changes to password or policies. Tracking user login activities to Office 365 and applications that use Azure AD for single sign on. Identify suspicious login attempts by location. Detect brute force login attempts to Office 365.
Exchange Online Security
Audit administrator actions, including mailbox creation and deletion. Know when users access mailbox folders, purge deleted items, access other mailbox accounts, and more. Be alerted to changes to Exchange policies that could let in spam and malware.
OneDrive for Business and SharePoint Online
Monitor the integrity of your data; know when users download, edit, or restore files. Identify ransomware in your SharePoint and OneDrive for Business services. Be alerted when files or SharePoint sites are shared with entities outside the organization or known malicious hosts.
Real-Time Google Workspace Monitoring
Google Workplace, formerly known as G Suite, is a collection of cloud-based productivity and collaboration software tools utilized by millions of teams worldwide.
However, these applications—such as Gmail, Drive, and Google Chat—are therefore tightly integrated with confidential data, making monitoring their activity a crucial part of cybersecurity.
Cybersafe offers real-time Google Workspace monitoring, including:
Administrative Access to Admin Console, User Creation & Suspended Accounts
Google Drive Activity, Such as Changing or Sharing Files
Gmail Activity, Including Account or Admin Behavior
User Login Activity, Such as Successful, Failed or Suspicious Logins
User Account Changes, Including Password or Account Recovery Changes