The financial sector has been one of the hardest-hit industries by cyberattacks and data breaches, which has challenged companies to stay diligent.
Finance companies must stay compliant while increasing their cybersecurity to appropriate levels. This can be expensive and time-consuming if they go at it alone.
Cybersafe's team of cybersecurity experts has the knowledge from both a technical and non-technical perspective to address compliance and build a security program.
We provide your company with administrative, physical and technical safeguards that will reduce your risk and protect you from regulatory fines, legal, financial, and reputational losses.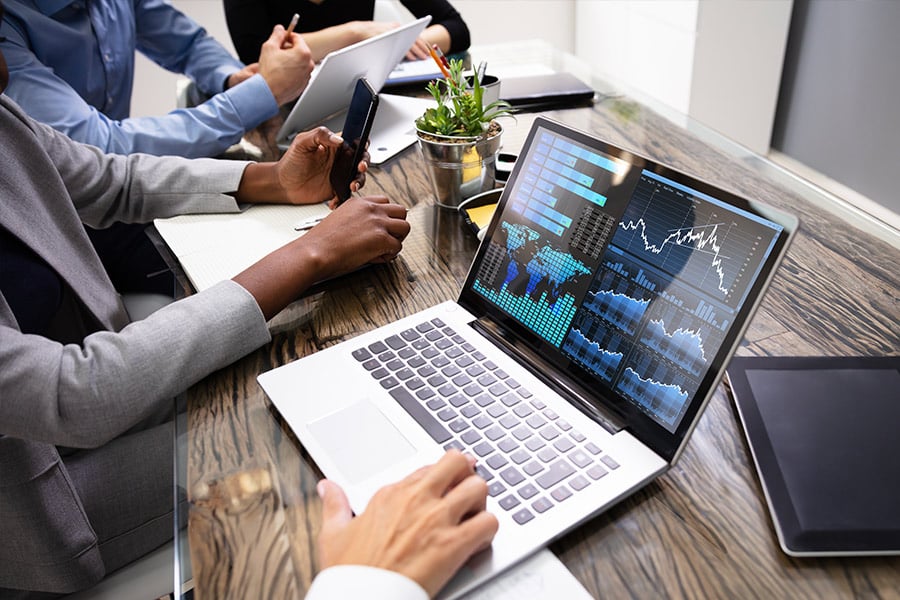 Compliance & Cybersecurity
The Gramm-Leach-Bliley Act (GLBA), which is enforced by the Federal Trade Commission (FTC) and the Consumer Financial Protection Bureau (CFPB), outlines the reasonable and appropriate measures that financial firms must take to protect their customers' private information. The Office of Compliance Inspections and Examinations (OCIE) of the Securities and Exchange Commission (SEC) examines registered entities to promote compliance, prevent fraud, identify risk, and inform policy.
In 2014, the OCIE began publishing risk alerts pertaining to a series of cyber examinations that will identify cybersecurity risks and assess cybersecurity preparedness in the financial industry.
In order to understand a financial firm's cybersecurity preparedness, the examinations focus on the following areas: