Industry Specialization
Manufacturing
Our certified experts have the tools necessary to protect your systems across different industries.
The manufacturing industry poses a unique challenge for cybersecurity programs.
The manufacturing sector has a lot of moving parts, with information going in and out from businesses.
It also relies heavily on the use of artificial intelligence. The industry was one of the first to integrate robotics into its assembly lines and to include advanced automation into the very foundation of the sector.
Networked robots, mobile robots and supervisory control and data acquisition (SCADA) systems, and the integration of AI bring great efficiencies to manufacturing company, but they also bring risks.
If the AI is not properly embedded with cybersecurity at the front end, it poses threats to the entire sector.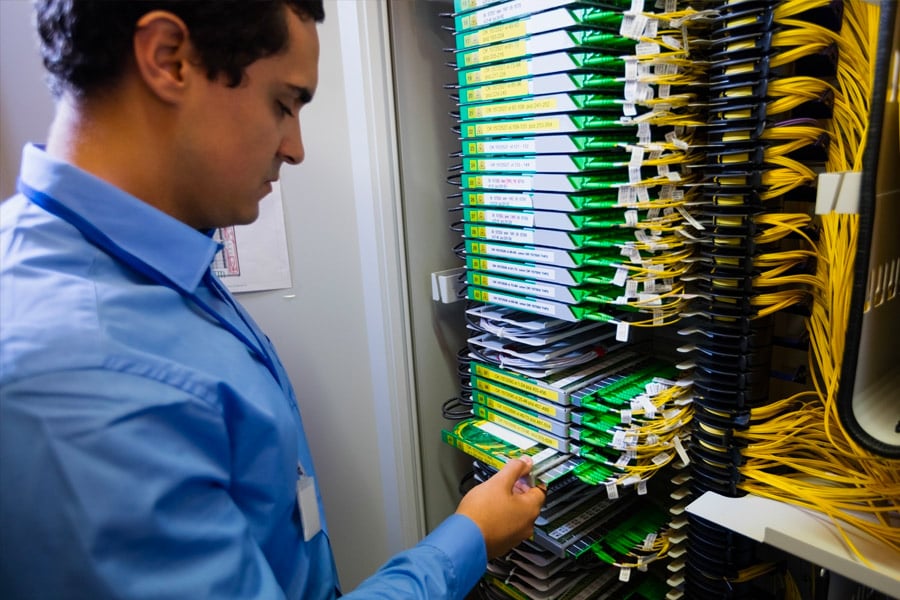 Cyber attacks target businesses for a handful of reasons.
Mostly, these attacks are financially motivated, although the industry is susceptible to espionage-based attacks as well.
No matter the motivation, businesses face similar problems as they attempt to recover:
A loss of day-to-day production
No deliveries or shipments
Inability to pay or purchase from suppliers
Loss of connectivity to freezer or refrigeration systems
No data connectivity between facilities
Cybersafe provides protection through SOL XDR, a 24/7/365 endpoint and network monitoring cybersecurity solution.
Read more below about how Cybersafe helped a business in the manufacturing industry stay on its feet during a cyber threat.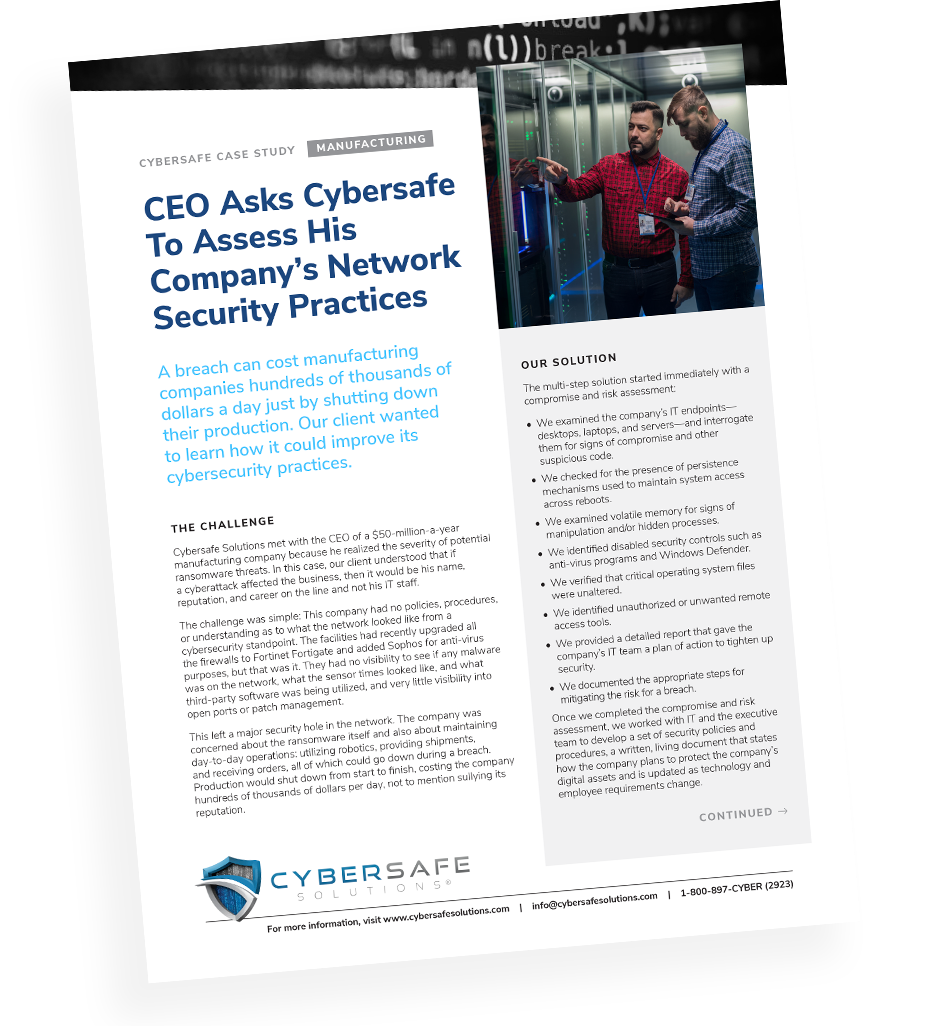 Featured Case Study
Manufacturing Company Assesses Its Cybersecurity Vulnerability
A large manufacturing company realized they needed greater cybersecurity protection but didn't know where to start. Cybersafe identified where the company was most vulnerable and how best to prevent breaches. Download the full case study to learn how.