Security Operations Center
SOC-as-a-Service
"If you can't see it, you can't defend against it.™"
Worried about alert fatigue? Address the issues that require action. Let our security team handle the rest.
Cybersecurity is of growing importance in today's corporate environment. Organizations are under constant threat——regardless of industry or company size, the cybersecurity landscape is rapidly evolving and threats require full-time resources.
Unfortunately, most organizations don't have the expertise to implement comprehensive and effective cybersecurity monitoring—even ones that work with an IT services provider.
As such, many of them partner with a SOC-as-a-Service firm to gain access to a robust team of cybersecurity experts that leverages the latest techniques and technology at all times.
Cybersafe Solutions' cutting-edge, U.S.-based SOC allows organizations of all sizes to have a full-time cybersecurity team on staff.
Empower your organization with the following services:
SOL EDR
SOL SIEM
SOL XDR
Proactive threat hunting
Real-time alerts escalated through Tier 1-3 analysts
Immediate response & containment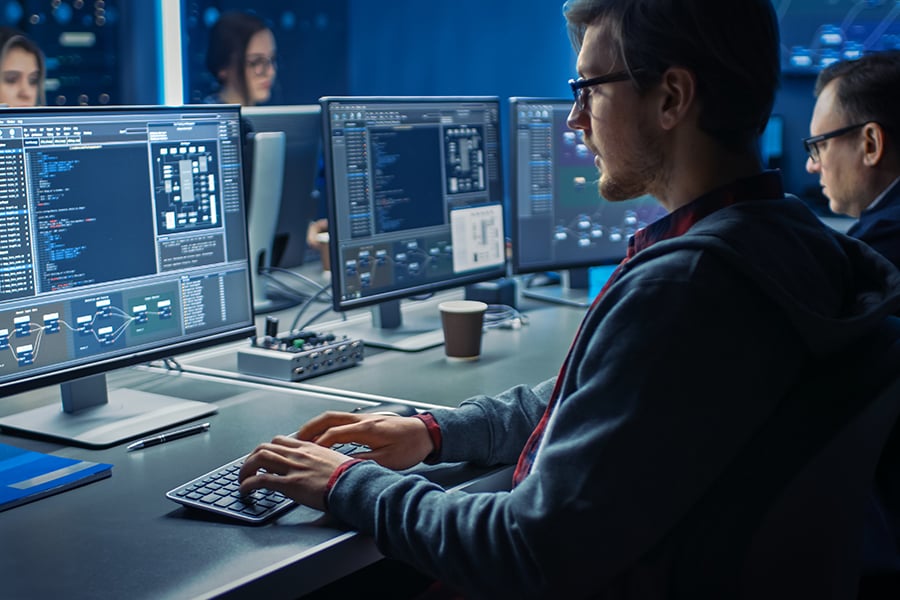 SOC-as-a-Service
24/7/365 Visibility
Our purpose-built SOC-as-a-Service offers 24/7/365 visibility into all organizations through network and endpoint monitoring. Keeping up with the threat landscape is a full-time job that requires extensive expertise and attention to detail. Our proprietary systems and dashboard showcase the state of your environment and stages of a potential attack, allowing our experts to provide recommendations and remediation guidance to better protect your organization's network.