MANAGED DETECTION, RESPONSE, & CONTAINMENT
Continuous Security Monitoring
"If you can't see it, you can't defend against it.™"
Hackers are working 24/7. Your security team should be, too. With Cybersafe you'll accelerate threat detection and reduce cyber risk with better regulatory and policy compliance.
Real-Time Threat Intelligence: Enhanced Visibility Into The Phases Of A Cyber Attack
Without monitoring, there is no way to prove who is responsible for an attack, who got in, and how to prevent it from happening again. Relying on decades of experience in the cybersecurity industry and state-of-the-art solutions, Cybersafe thinks like an attacker to identify and protect your assets that are truly at risk.
Learn more about our three monitoring solutions:
Endpoint Security Monitoring
Through 24/7/365 Endpoint Security Monitoring, Cybersafe's lightweight endpoint sensor allows for continuous real-time visibility into all activity on every computer in your organization.
Continuous Endpoint Monitoring & Visibility
Root Cause Analysis & Investigation
Host Intrusion Detection
One Click Endpoint Isolation & Live Response
Proactive Endpoint Threat Banning
Network & Cloud Security Monitoring
With Cybersafe's 24/7/365 Network Monitoring, you gain valuable insight and visibility into your environment while accelerating threat detection. Our proprietary systems and dashboard showcase the state of your environment and stages of a potential attack, allowing our experts to provide recommendations and remediation guidance to better protect your organization's network.
Asset Discovery & Inventory
Vulnerability Assessments
Intrusion Detection
Behavioral Monitoring
Security Information & Event Management (SIEM)
Threat 360
Threat 360 is our most comprehensive, continuous security monitoring solution. It provides real-time visibility into your organization's network, cloud, and all of its endpoints, so our team of experts can respond to and contain threats as soon it detects them. That way you can focus on your day-to-day operations, while leaving complex and time-consuming cybersecurity tasks to us.
All Endpoint Features
All Network Features
Deception Technology
Health Check Reports
Policy Compliance Review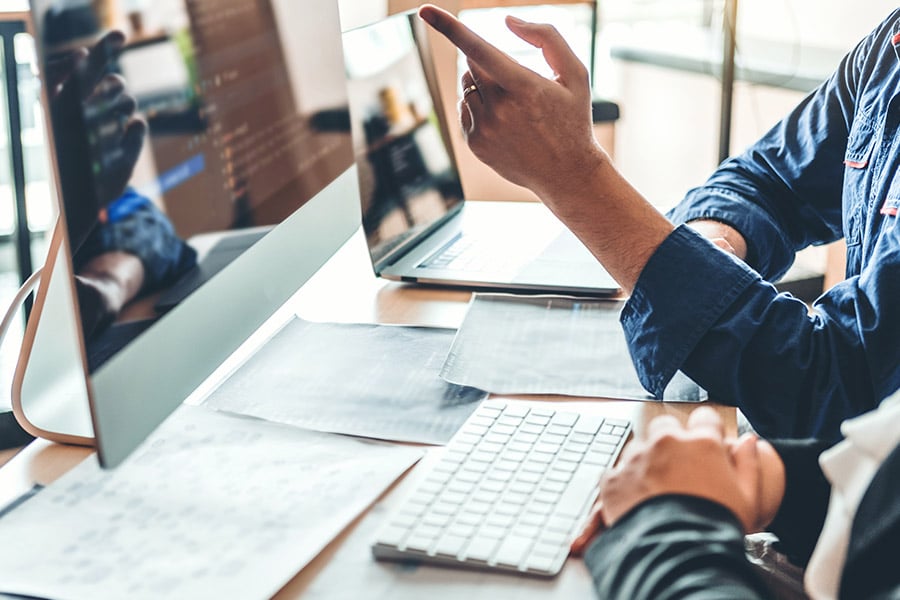 Continuous Monitoring Solutions
Remediate Threats Before They Become Breaches
Monitoring provides insights into the stages of an attack including the method used, the actors responsible and their intents, and lessons learned to improve cybersecurity posture going forward.
Contact Us