Required by law for NYS Financial Institutions
NYS Financial Services
New York State Department of Financial Services (NYDFS) legislation requires financial organizations to have comprehensive cybersecurity plans.
The New York State Department of Financial Services (NYDFS) requires financial organizations to implement specific cybersecurity assurances to their systems

.
In February 2017, the NYDFS issued a new cybersecurity regulation for banks, insurance companies, and other financial institutions.
According to the NYDFS, the regulation covers all entities operating under or required to operate under DFS licensure, registration, or charter, or which are otherwise DFS-regulated, as well as, by extension, unregulated third-party service providers to regulated entities.
Organizations That Are Required By Law To Comply:
State-chartered banks

Licensed lenders

Private bankers

Foreign banks licensed to operate in New York

Service contract providers

Trust companies

Mortgage companies

Any insurance company doing business in New York
*Financial services firms with fewer than 10 employees, less than $5 million in gross annual revenue for three years, or less than $10 million in year-end total assets are exempt. Exemptions: (1) fewer than 10 employees, including any independent contractors, of the Covered Entity or its Affiliates located in New York or responsible for business of the Covered Entity, or (2) less than $5,000,000 in gross annual revenue in each of the last three fiscal years from New York business operations of the Covered Entity and its Affiliates, or (3) less than $10,000,000 in year-end total assets, calculated in accordance with generally accepted accounting principles, including assets of all Affiliates, shall be exempt from the requirements of sections 500.04, 500.05, 500.06, 500.08, 500.10, 500.12, 500.14, 500.15, and 500.16 of this Part.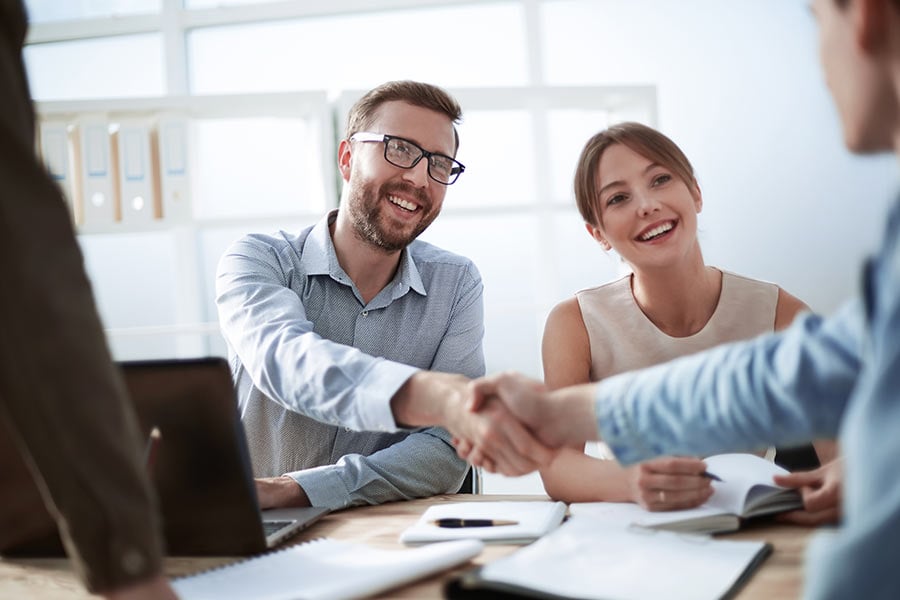 Contact Us
Is your organization NYDFS compliant?
For answers to your questions and the latest information that ensures NYDFS regulations compliance, speak with our team of experts today.
Contact Us
Cybersecurity Requirements by Law
These regulations* go beyond federal requirements in many important areas.
Implement a cybersecurity program

Identify and assess internal/external cybersecurity risks
Use defensive infrastructure
Implementation of policies and procedures
Detect cybersecurity events
Respond to identified or detected cybersecurity events
Recover from cybersecurity events
Restore normal operations and services
Written procedures, guidelines, and standards

Implement and maintain a written policy or policies

Appoint a CISO who must update your board (in-house or third-party)

Continuous monitoring or periodic penetration testing and vulnerability assessments

Notify regulators of breaches within 72 hours of incident
Maintain audit trails for five years
Periodic risk assessment
Ensure the security of third party service providers
Use multi-factor authentication or alternative access controls
Training and monitoring the activity of privileged users
Encryption of nonpublic information
Establish an incident response plan
Protect all nonpublic information
Destroy nonpublic information periodically and securely
Certify regulatory compliance annually
*For all regulations and the most current compliance details, click here: New York State Department of Financial Services 23 NYCRR 500.
Cybersafe Solutions provides services to ensure compliance: